Shyamie Dixit, Esq., B.C.S.
---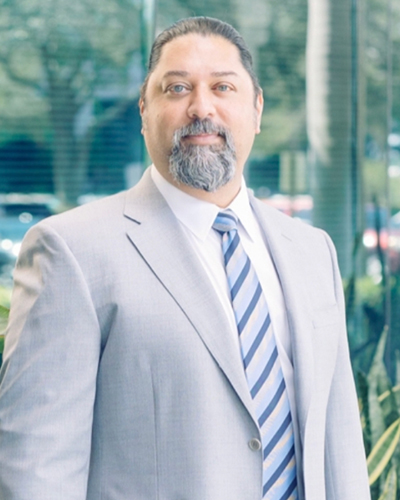 Shyamie Dixit, Esq., B.C.S.
Shyamie Dixit, Esq., B.C.S., is a rare Double "Board Certified Specialist" in Civil Trial and Business Litigation by the Florida Bar, making him an expert and one of the top 1% of lawyers in the state. He is an attorney licensed to practice law in Florida, Texas, and Illinois. He has over two decades of experience specializing in business, commercial, intellectual property, complex litigation, and trial advocacy. His firm, Dixit Law, is dedicated to providing top-quality legal services to small and large businesses, including their owners and officers.
Before becoming an attorney, Mr. Dixit earned a Chemical Engineering degree from the University of Illinois (at Chicago) and worked as a Chemical Engineer. After working years as a Chemical Engineer, from field engineer to Vice President managing a team of over 70 engineers and technicians, he qualified to become a U.S. Patent Attorney (USPTO Reg. No. 54,072).
Mr. Dixit tried more than 25 cases to verdict before a jury. He handled cases ranging from partnership disputes and breaches of contracts to wage claims and false advertising claims under state and federal law. He has defended businesses against ADA, AIA, FCA, FTC, FLSA, FMWA, and intellectual property claims. In addition, he has provided leading trial representation to companies facing class actions for FLSA and false advertising under state Deceptive Trade Practices Acts, including those in Florida, California, Illinois, and Texas, and claims made by the Federal Trade Commission.
Mr. Dixit has litigated over 150 federal lawsuits in several states, including IL, TX, FL, CA, and PA. He has been published in over 50 opinions over the past two decades and argued over 15 appeals. Although there is no unified source to access court dockets, if such a source existed, it would show he has litigated or defended more than 1,000 cases during his 20-plus-year career.
Dixit Law has ample resources to handle every client case with the utmost vigor and dedication. Dixit Law clients trust our unwavering commitment to their legal matters, as we possess the financial and legal resources necessary to level the playing field and secure favorable results, often at a fraction charged by "large firms."
With Dixit Law's resources, personal dedication, and collaborative approach, we are fully equipped to provide top-notch legal advice and counsel and successfully pursue or defend any legal claim. With our exceptional track record, we are confident in our ability to provide unmatched legal representation.