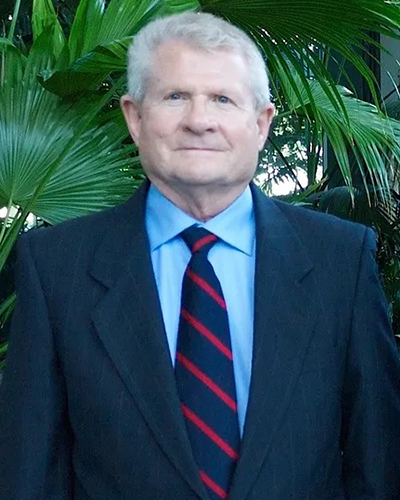 Robert L. Vessel, Esq., was born and raised in the Chicago suburbs. Following high school, he attended the University of Illinois at Champaign/Urbana, where he graduated with a B.S. degree in Economics. After graduating from college, he enlisted in the United States Naval Reserves, where he served in a helicopter squadron in Norfolk, Virginia.
After serving on active duty, Mr. Vessel moved to northern New Jersey, where he began a career in manufacturing before making a career change to become an insurance adjuster. While working as an adjuster, Mr. Vessel became interested in law and began taking evening courses at Seton Hall University, School of Law, in Newark, New Jersey, where he graduated in 1973 with a J.D. degree.
Following law school graduation, Mr. Vessel became an "insurance defense lawyer," a career which he continued after moving to Florida and admission to the Florida Bar in 1981. Mr. Vessel spent the first ten years of his career in Florida defending an asbestos manufacturer against personal injury claims brought by asbestos workers.
After over fifteen years as an insurance defense lawyer, Mr. Vessel veered the focus of his career to representing injured plaintiffs as well as commercial clients. Mr. Vessel is A-V rated by Martindale-Hubbell® and has been continuously rated as one of "Tampa Bay's Top Lawyers" by Tampa Bay Magazine.